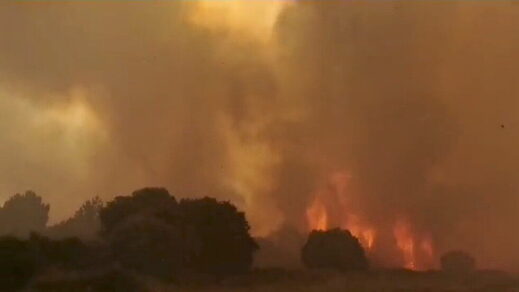 Massive wildfires have ravaged tens of thousands of hectares on the Italian island of Sardinia. Firefighters are struggling to contain the blaze as it rages for a third day straight, with Rome asking the EU for help.
More than 20,000 hectares (50,000 acres) of forest and land have been devastated on Sardinia as wildfires raged through the Montiferru region in the island's west. The outbreaks also stretched east to the province of Ogliastra.
Videos published on social media showed walls of fire moving along the mountain slopes in Sardinia and closing in on some settlements, as plumes of black smoke blotted out the skies overhead. Firefighting aircraft water-bombed the blaze just meters away from homes, the footage showed.