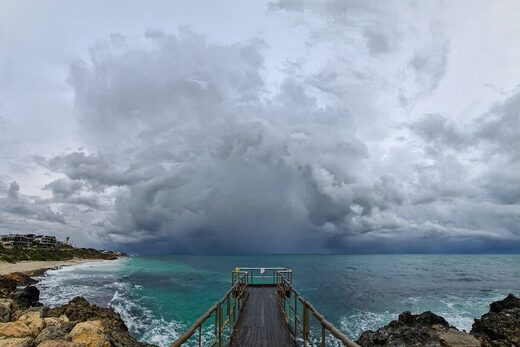 Perth
has smashed its 20-year rain record for July with more wet weather on the way while Australia's south-east shivers through even more hazardous wind conditions over the coming days.
The Western Australian capital city has copped 184.2mm of rain so far this month after 18 straight days of downpour - eclipsing the previous record of 182.6mm in 2001.
The city is expected to be drenched with up to 200mm this month in total, with more than a week still to go of July.
Meanwhile, a cold front is sweeping across the south-east with hazardous wind conditions to hit
New South Wales
on Wednesday while Victoria and
Tasmania
will see icy cold temperatures and even hail.