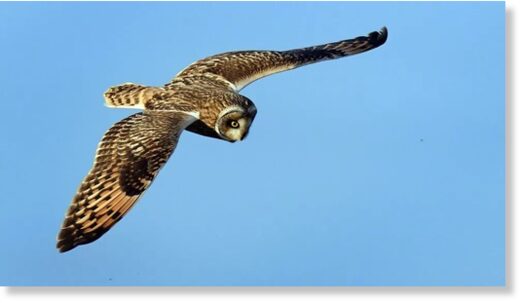 An influx of short-eared owls along England's east coast has sparked interest among bird-watchers across the UK eager to see the visitors.
In recent weeks, large numbers of the owls have been spotted at places such as the banks of the Humber estuary.
Wildlife guide Margaret Boyd, from East Yorkshire, said "so many more than normal" had been spotted in the area.
A "shortage of food" in regions like Scandinavia was thought have left the owls looking further afield, she said.
According to the RSPB, short-eared owls were "of European conservation concern" as their numbers were in moderate decline.