Earth Changes
Defras
YouTube
Sun, 26 Nov 2023 12:55 UTC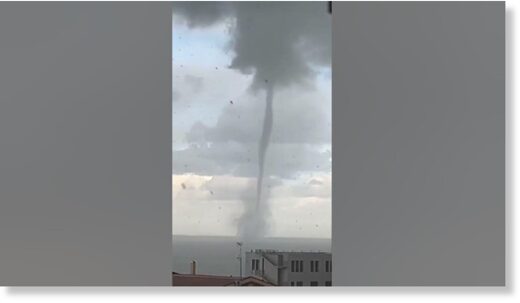 ---
Daniella Ovalle
xeu.mx
Sun, 26 Nov 2023 12:42 UTC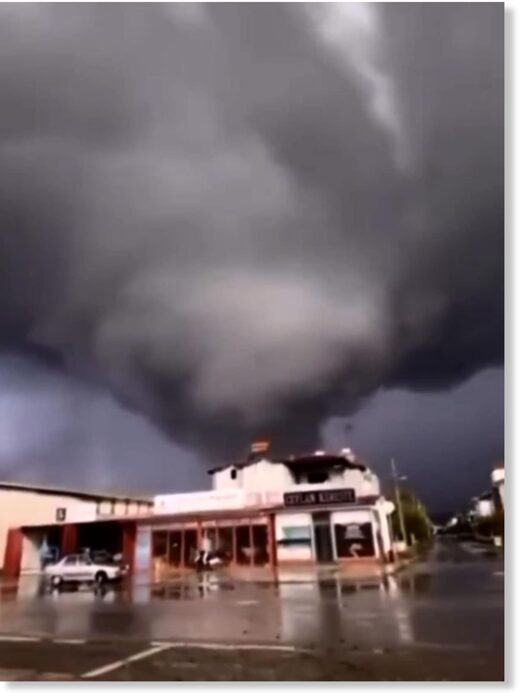 A strong tornado formed over the city of Dalaman, in Mugla province, Turkey, knocking down advertisements, trees and other structures.
The tornado was captured in several recordings from various points of the city, showing impressive images that are already viral on social networks.
In its path, the tornado was also accompanied by large hail that damaged homes and cars after the impact.
Fortunately, so far the authorities have only reported material damage.
---
Peter Aitken
Fox News
Sat, 25 Nov 2023 20:48 UTC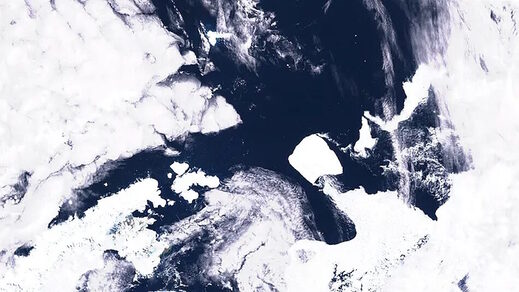 Iceberg A23a is nearly 1,500 square miles in area and weighs about a trillion metric tons
The
world's largest iceberg
has moved for the first time in 30 years after finally freeing itself from the ocean floor near Antarctica — and it could end up causing problems for wildlife.
Iceberg A23a "calved," or fell off the greater glacier on the continent, from the western side of the Ronne Ice Shelf and floated in the Weddell Sea before it ended up caught on the ocean floor in 1986. The piece of ice, at a size of 1,500 square miles and weighing nearly a trillion metric tons, is about three times the size of New York City.
The size makes it the world's largest iceberg in the world, only briefly losing the title to iceberg A76 before that iceberg split into three fragments.
---
María Alejandra Trujillo
BNN
Thu, 23 Nov 2023 13:43 UTC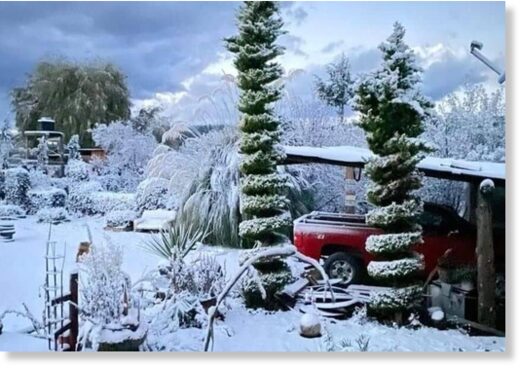 The first winter storm of the season has swept across northern Mexico, painting its landscapes in snow and bringing with it a chill that has surprised residents.
The communities of El Vergel in Balleza and Guadalupe y Calvo were particular recipients of the snowfall, with temperatures plummeting to -8 and -3 degrees Celsius respectively.
The city of Parral also felt the chill with temperatures dropping to -1 degree Celsius, accompanied by a notably cold wind.
---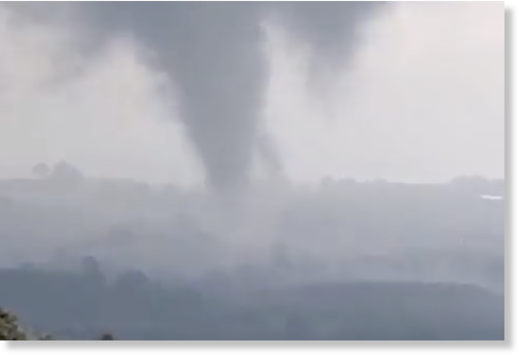 A tornado came for a town in Michoacán yesterday, ruining avocado crops and leaving many wondering, "what just happened?"
The tornado formed late Tuesday afternoon in western Michoacán. After passing through a rural area, residents attacked the tornado with hail cannons to try to reduce its size and stop it from reaching the town of Peribán. Primarily used to decrease the severity of hailstorms, hail cannons are shock wave generators that are supposed to reduce the size of hail by disrupting the formation of new clouds, however there is limited scientific evidence to support their use.
---
Mark Tingay
X
Thu, 23 Nov 2023 11:37 UTC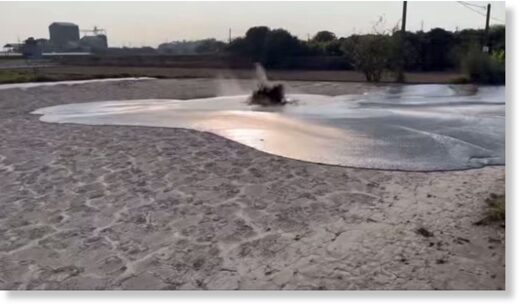 ---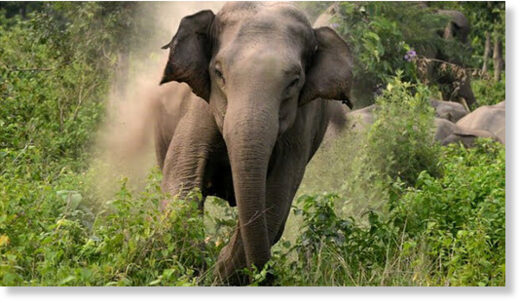 In a shocking incident, wild jumbos trampled to death four persons including two minor children, at Lalo Basti near Barmanthi under Bokajan police station in Karbi Anglong district on Thursday.
The deceased have been identified as Rebecca Kerketa (28), Kanya Tiria (50) and two kids.
All of them are from the same family. The incident took place in the Bormanthi village under East Forest range, Bokajan at around 3 pm on Thursday.
The family was returning home from their Citronella field when they met the herd of two elephants on their way. The herd charged them and trampled them immediately.
---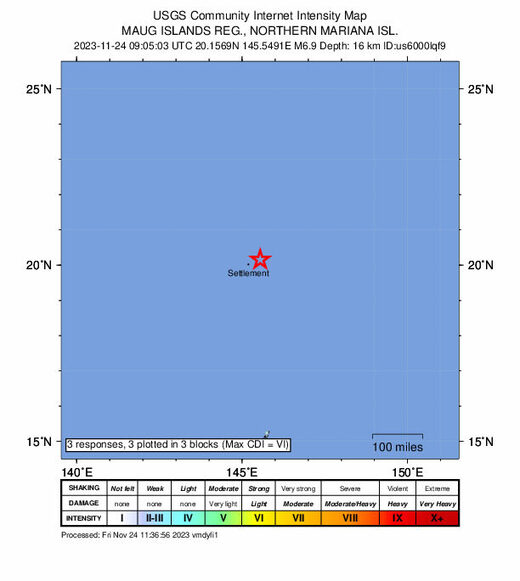 There is no threat of a tsunami in the Philippines after a magnitude 6.9 earthquake rocked the Mariana Islands in the northwestern part of Pacific Ocean, state seismologists said.
According to Philippine Institute of Volcanology and Seismology (Phivolcs), the earthquake in the Marianas had a depth of focus of 10 kilometers.
"No destructive tsunami threat exists based on available data," Phivolcs said.
"This is for information purposes only and there is no tsunami threat to the Philippines from this earthquake," it noted.
The agency added there are no recommended actions after the tremor.
---
Petir Garda Bhwana
en.tempo.co
Thu, 23 Nov 2023 14:43 UTC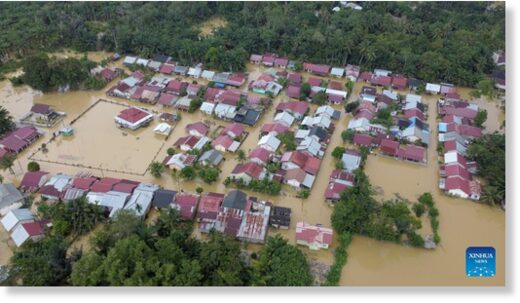 The Regional Disaster Mitigation Agency (BPBD) of Nagan Raya Regency, Aceh, recorded that 41 villages spread across nine sub-districts were flooded with water levels reaching more than one meter.
"The regional government along with the TNI (Indonesian Military), Polri (the National Police), Tagana (Disaster Response Team), and other related parties are still trying to help people affected by the natural disasters," the Nagan Raya BPBD chief Irfanda Rinadi said in Nagan Raya, on Thursday, Nov. 23.
He attributed the flooding to heavy rains that occurred since Monday, November 20, which caused the river to overflow into nearby residential areas and roads.
---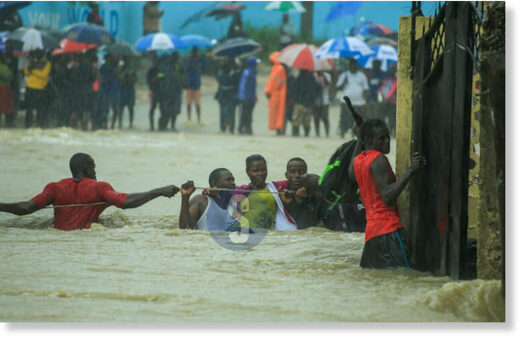 Heavy rains pounded the streets of Kenyan coastal city of Mombasa, with some passengers evacuated from a flooded bus by holding on to a rope amid chest-high water.
Others stood on top of the bus with umbrellas and raincoats as they waited for their turn to pull themselves to safety in Kisauni district, nearly 500 km (310 miles) from the capital Nairobi.
At least 46 people have died in flood-related incidents in Kenya since the rainy season began less than a month ago, according to aid group Save the Children. The toll is expected to rise.
Heavy rains followed by flash floods have submerged towns across East Africa, rendering hundreds of thousands of people homeless.
Comment:
Update November 23
The Standard
reports
:
The death toll from floods wreaking havoc in Coast has risen to 20 after six more people died in Kilifi county.

On Wednesday, Kilifi Governor Gideon Mung'aro said a total of nine people have died in the county, up from the three announced earlier. The deceased include six adults and two children in Malindi, Magarini, and Kilifi South.

In Majengo, Kilifi South, a child drowned after their house was marooned by the floods, while a widow and his grandchild were also found dead inside their house that was submerged.

Munga'ro, who issued a report on the impact of the ongoing El Nino rains in Kilifi, said that the body of another victim who drowned at River Sabaki is yet to be retrieved.

"The victim was swept away by floods in Burangi area while crossing the river last week. We have dispatched divers to search and retrieve the body," he said.

One person is missing in Malindi, while two others are recuperating in hospital after sustaining injuries from fallen trees during the heavy rains.

On Saturday, Coast Region Coordinator Rodha Onyancha said one person died in Mombasa, three in Kwale, three in Kilifi, and two in Tana River.

A boda boda rider drowned in Taita Taveta, and the bodies of two Kenya Revenu Authority (KRA) officers were retrieved from Ramisi River, taking the number of those who have perished from floods to 20.

Meanwhile, a war of words has erupted between Coast leaders and Deputy President Righathi Gachagua, who on Tuesday accused Mombasa Governor Abdulswamad Shariff Nassir of lamenting instead of helping the affected people.
Kenya - 46 dead and 58,000 displaced as floods worsen
---