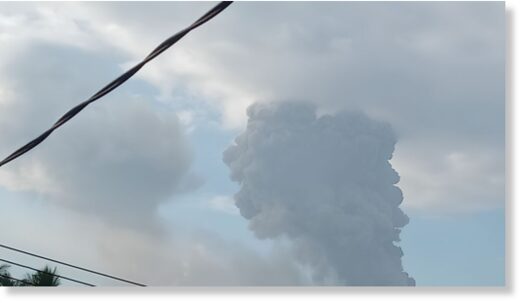 The Center for Volcanology and Geological Hazard Mitigation (PVMBG) recorded an eruption in the form of volcanic ash bursts as high as 2 Kilometers out of the crater of Mount Dukono in North Maluku. Mount Dukono Observation Post officer Bambang Sugiono in a report quoted by ANTARA, Sunday 19 November, said the eruption occurred at 07.24 WIT.
"The ash column was observed to be white, gray to black with thick intensity to northeast and east. When this report was made, the eruption was still ongoing," he said. Bambang appealed to tourists not to be active, climbing, and to approach the Malumpang Warirang Crater within a two-kilometer radius.
He also appealed to the community around Mount Dubono to always provide a mask or covering of the nose and mouth to avoid the threat of volcanic ash on the respiratory system. The Dukono Mountain which has a height of 1,335 meters is currently at Level II or Alert status. The closest settlement is at a distance of 11 kilometers from the peak of the volcano.