It's the biggest fish in the ocean, and one of the most magnificent creatures any diver could ever hope to encounter.
So when dive boat captain Jeff Torode heard Sunday afternoon that a 30-foot whale shark was spotted off the coast of Boca Raton, he steered the Aqua View toward the sighting. The placid, filter-feeding sharks are not rare, but it is uncommon for divers to see them because they prefer deep water.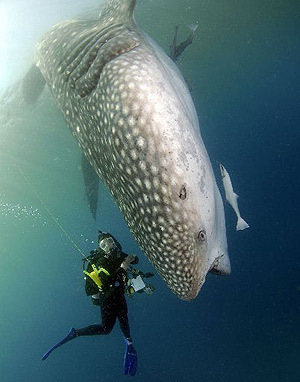 ©Joe Marino
A dead whale shark encountered Sunday off South Florida by divers out of Pompano Beach.