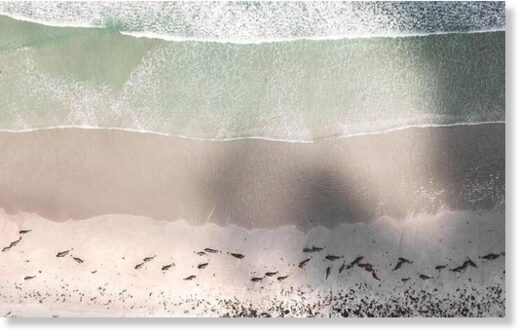 More than 100 pilot whales and bottlenose dolphins are dead after being stranded on the Chatham Islands, with 26 of them having to be euthanised.
The Department of Conservation was notified of the mass stranding on a remote Chatham Islands beach at midday on Sunday.
Ninety-seven whales and three dolphins died in the stranding, and 26 of the animals were alive but very weak.
DOC biodiversity ranger Jemma Welch said the 26 were euthanised due to rough seas conditions, and the almost certainty of the stranding attracting great white sharks to the area.