Days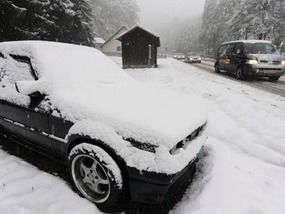 of heavy snow have brought chaos, death and an early start to the skiing season to parts of Europe.
Skiers are being told they can expect a sensational season after three feet of snow led many Alpine resorts to open two weeks early.
But the unseasonably early cold snap also cut power to thousands of homes and caused at least three deaths.
Pistes are already open in Austria, and there has also been heavy snow in France, Italy and Switzerland. Similar early falls last year saw the best conditions in Europe for more than 20 years.