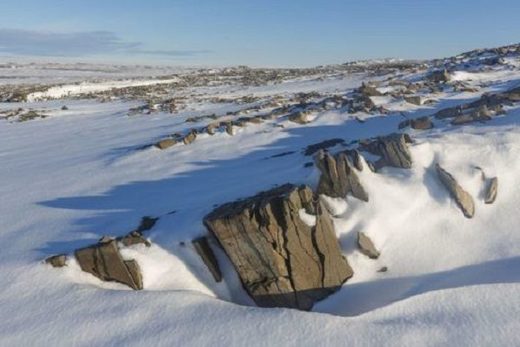 The northern continental shelves of Russia, inclusive of the Barents Sea, Kara Sea, Laptev Sea and East Siberian Sea (ESAS) are some of the least researched yet most controversial subjects in climate science today. It's the one region that has the biggest potential to trigger runaway global warming because of sizeable subsea methane deposits, thereby taking civilization down to its knees. But, that prospect is also extremely controversial within the scientific community.
Scientific opinion runs the gamut: (1) high risk- methane bursts will bury civilization with runaway global warming - a dreadful, deadly risk (2) not to worry, it's low risk because almost all of the massive deposits of undersea methane will stay put (3) not to worry, low risk because any methane seepage via undersea permafrost is oxidized and dissolves within the seawater and not a threat to runaway global warming.
By and large, climate scientists dismiss the ESAS and some go so far as to vilify published research. In fact, the Intergovernmental Panel on Climate Change (IPCC) dismisses its near-term/intermediate-term risks. The reasons are manifold (more on that later).
Unfortunately, recent events in the high Arctic lean towards option number one as the more likely outcome.
In that regard, I recently met with Dr. Peter Wadhams, world-renowned Arctic expert, to discuss the issue (more on that follows).