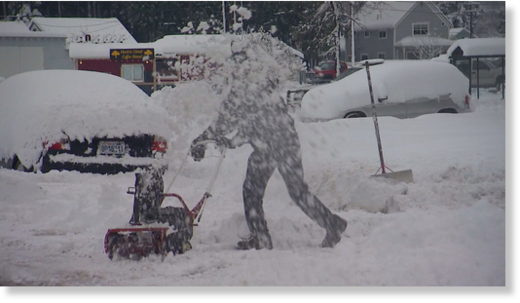 While many areas are measuring their snow in inches, Port Angeles is measuring theirs in feet.
The city at the top of the Olympic Peninsula got hammered Tuesday night and Wednesday morning.
"This was a bit sudden," said Damon Morris, as he used a snowblower at a business parking lot. "We got about a foot last night. A little over a foot. Kind of a shock."
He underestimates the snow total.
It was reportedly anywhere from 18 inches to two feet.
"Something else, that's for sure," said Chelsea Littlejohn, who lives in Port Angeles.