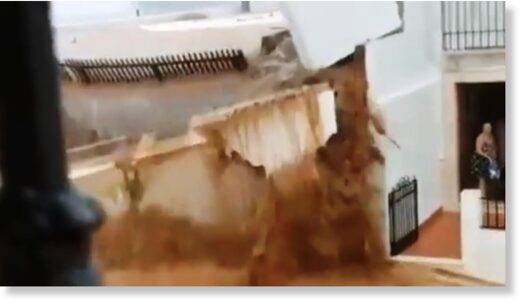 Severe weather, including heavy rainfall, hail and strong winds, caused damage in parts of southern and central Spain on 11 August 2020.
In Andalusia, emergency services responded to over 130 calls for assistance in the provinces of Córdoba and Seville.
In Córdoba, homes and roads were flooded in the towns of Castro del Río, Puente Genil, Bélmez and Palma del Río , as well as parts of the provincial capital Córdoba, according to the regional government.
Emergency services responded to around 30 calls in the province of Seville. Several roads were cut by flood waters and a driver was rescued from a stranded vehicle. Storm damage interrupted power supply in Herrera.