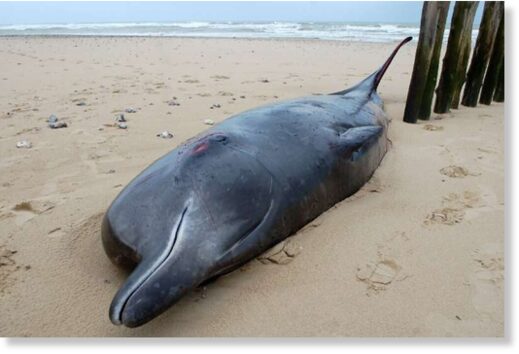 A 7.6-meter (25-foot) whale died on a beach in northern France on Monday, hours after being discovered washed up and alive but wounded, authorities said.
Experts had hoped the rising tide would come in time to help the cetacean back on its way, but the animal died as it struggled to reach the water.
"It probably drowned" during its efforts, said Jacky Karpouzopoulos, head of CMNF, an association for the protection of wild mammals in northern France.
The appearance of this type of beaked whale, a northern bottlenose, this far south is rare.