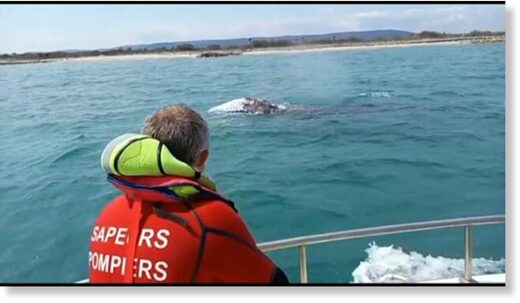 A grey whale that has strayed far from the Pacific has been spotted for the first time off the French Mediterranean coast. The calf, about 15 months old and 8 metres long, was spotted at the weekend in the port of Bormes-les-Mimosas on the French Riviera.
The whale calf had already been seen off Morocco in early March and more recently Italy, from Naples, Rome and Genoa.
It has strayed into the Mediterranean Sea, from which it is trying to return to its natural habitat in the North Pacific.
"A specimen had already been observed in 2010 in the Mediterranean, on two occasions, but in Israel and Spain, this is a first for our French coast," said Adrien Gannier, veterinarian and member of the
National Network of Marine Mammal Strandings,
who himself observed the young whale on Friday off Bormes-les-Mimosas in southern France.