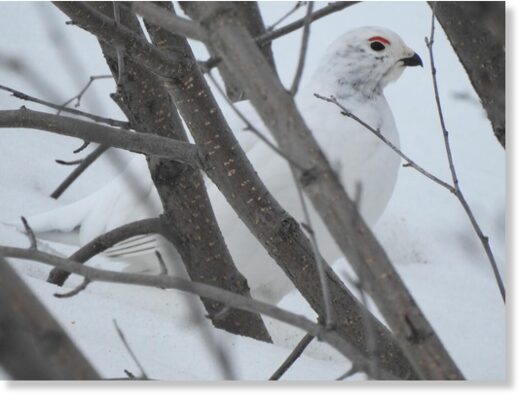 Hunters along the lower Kuskokwim River have been reporting an abundance of ptarmigan this year after a relative dearth of the birds in years prior. But whether that's because there really are more ptarmigan — or if people are just seeing more — is unclear.
Hunting ptarmigan in the Yukon-Kuskokwim Delta has been relatively easy this year, compared to the last few years.
"This year we've got lot of ptarmigan all over," said Daniel Nelson, an elder who lives in Napakiak. "They were kind of declining in number, you know. The past two or three years I'd go ptarmigan hunting and I'd barely see some, just a few flocks. Most of the time I get home with nothing, but this year I return with average of 12 ptarmigan per trip."
Neither the U.S. Fish and Wildlife Service nor the Alaska Department of Fish and Game track the number of ptarmigan in the Yukon-Kuskokwim Delta. However,
state biologist Phillip Perry said that based on his own experience and what people are telling him, ptarmigan sightings are much more common this year than in the past five or six years.