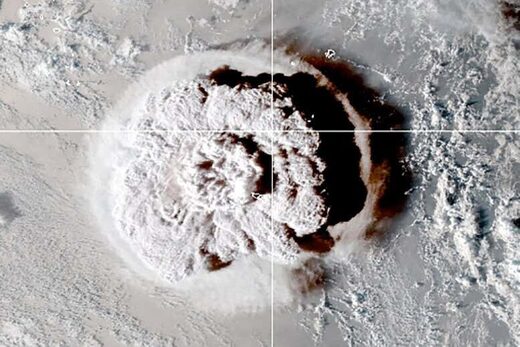 The underwater Hunga Tonga-Hunga Ha'apai eruption has already triggered a tsunami, a sonic boom and thousands of lightning bolts, and could now lead to acid rain
The massive explosion of Hunga Tonga-Hunga Ha'apai volcano in Tonga on Saturday was its most powerful eruption since AD 1100. The after-effects have been felt around the globe and the damage is still being assessed.
The volcano, located about 65 kilometres north of Tonga's capital, Nuku'alofa, exploded with violent force at 5:10pm local time on 15 January. Satellite images show a mushroom cloud of ash billowing 30 kilometres high and later sweeping more than
3000 kilometres west
to Australia.