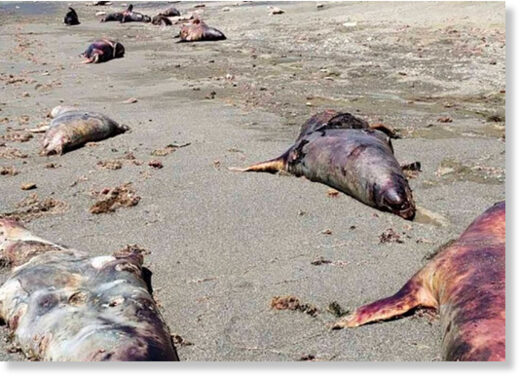 183 sea lions have been found dead this month in Comondú
More dead sea lions have turned up in the same area where 137 sea lions washed up on the beach earlier this month in Baja California Sur.
In San Juanico, Comondú, the bodies of 21 sea lions were discovered last week,
some clinging to life before bleeding out from their snouts.
This brings the number of dead sea lions to 183 this month alone
, BCS Noticias reports.