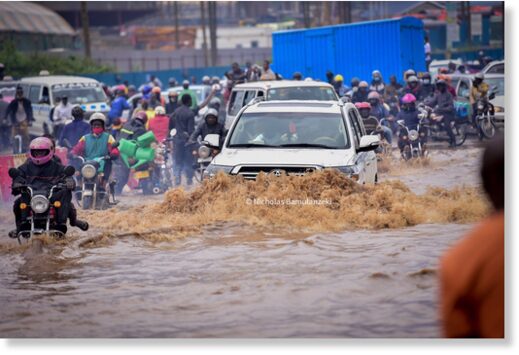 At least 2 people died after flash floods caused chaos in the city of Kampala, capital of Uganda.
Heavy rainfall began around 08 September, triggering flash floods which swamped the city's roads and caused major disruption to traffic.
Police said they recovered two bodies in the Clock Tower area of the city on 11 September.
It is thought the bodies were carried by flood water from different places
Meanwhile a building under construction collapsed in Makindye division on 11 September. Police said a number of people were trapped under the rubble but rescue efforts were underway by a joint team of police and fire services. It is not know if the building collapsed as a result of heavy rain. As of 15 September, no fatalities had been reported.