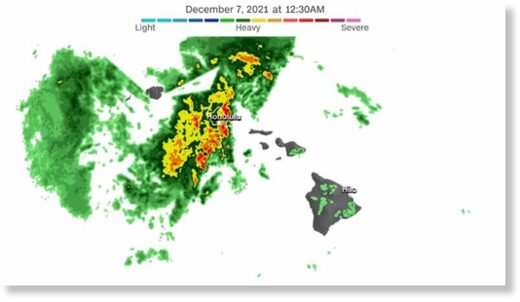 Power has been restored to parts of downtown Honolulu after heavy rain flooded the area, but many residents and businesses will remain without power through Tuesday, according to a statement from Hawaii Electric.
"Hawaiian Electric crews worked throughout the night to restore service to customers in downtown Honolulu and Chinatown and were able to repair one of three transformers damaged by flooding. As a result, power was restored this morning to six buildings, including the State Capitol, state office and city municipal buildings, district court, Central Pacific Bank and First Hawaiian Bank," the statement said.
Relentless rain
in Hawaii left parts of the state under the threat of "significant and life-threatening flooding," the
National Weather Service in Honolulu said Monday night, with some areas already tallying more than a foot of rain over a 48-hour span.