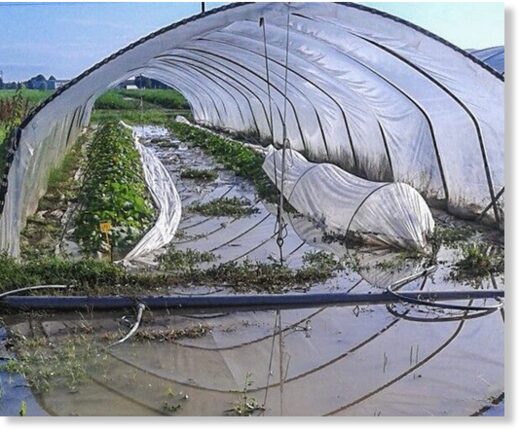 The past weekend was characterized by hail and strong winds in various parts of Italy. As meteorologist Maycol Checchinato reports, "when temperatures remain high for a few days, the arrival of cool air generates instability, storms and whirlwinds."
"Cherries and apricots have been heavily damaged by hail on July 3rd. Some stones were as large as golf balls and weighed over 80 grams," explains Simone Venzi, a grower from Sarsina (Forlì-Cesena).
At the moment, Venzi grows the Corniola variety, although much of the fruit has been lost. "Luckily, a lot of the produce had already been harvested, so the damage was limited to the late productions.
Late apricots were also lost."