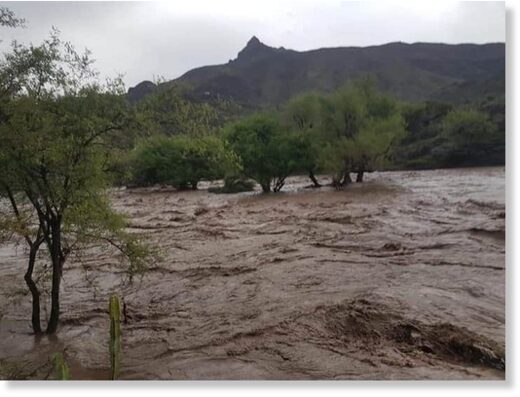 Heavy rains and flash flooding hit almost all Yemeni provinces in the last couple of days, killing at least 14 people and washing away dozens of houses, local media and local officials said on Sunday.
The largest death toll was recorded in the western province of Hodeidah, where 13 people died and more than 35 houses in three districts were destroyed.
Images on social media showed floods washing away houses, farms and cars in poor districts of Hodeidah. Flooding killed one person and ruined houses and farms in the province of Ibb, local media and residents said.
Heavy rains also hit the capital Sanaa, causing floods that affected many residential areas. "The damage in all affected areas is huge," Salem Al-Khanbashi, Yemen's deputy prime minister, told
Arab News.