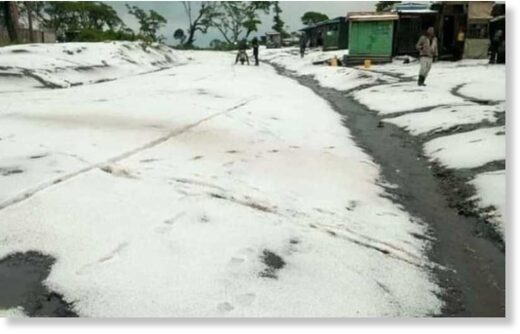 Residents of Olokurto, Melili, Enaibelbel and Kisiriri in Narok North woke up to ice-covered grounds after heavy hailstorm hit the area Sunday night and left a trail of destruction.
The hailstones that are yet to melt away almost 12 hours later destroyed wheat, potatoes and maize crops subjecting the farmers to huge losses.
"It started as normal rains around 6pm Sunday but hailstorms started hitting our roof at night.
We were shocked in the morning to find ice all over the place,"
said John ole Pesi, a resident of Olokurto Ward.
He said he was more devastated when he toured his 10-acre potato farm only to find that the entire crop had been destroyed.