Earth Changes
---
A moderate earthquake has occurred near the city of Piura in northern Peru but there were no immediate reports of casualties or damage.

The magnitude 5.8 quake struck at 1235 local time (1735 GMT), 85km (55 miles) to the south-west of the city of about 400,000 people.

The US Geological Survey estimated its depth to be 15.6km (9.7 miles).
---
A strong 6.0-magnitude earthquake has struck off Japan's southern island of Okinawa, the US Geological Survey says.

The quake struck at 4:19am (local time), 165 kilometres north-west of Okinawa's capital Naha at a depth of 138 kilometres.

There were no immediate reports of casualties or damage.

About 20 per cent of the world's most powerful earthquakes strike Japan.
---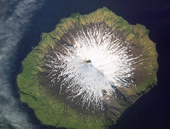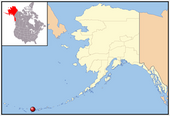 This time it appears to be Mount Gareloi. Something big is going on there seismically. The webicorder is going nuts.
Update
: I double checked the
webicorder
to see if it was still operating, and it appears to be. Still no word on the AVO website about the status of Gareloi.
---
Joseph D'Aleo
IceCap
Sat, 28 Mar 2009 19:32 UTC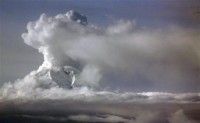 Alaska's Mount Redoubt continued its volcanic explosions Friday, sending ash clouds as high as 60,000 feet above sea level and prompting drivers to head to the auto parts store for new air filters. The National Weather Service said most of the ash was expected to fall to the north, but trace amounts of ash from eruptions on Friday and smaller ones overnight could fall on Anchorage itself.
Since the series of eruptions began Sunday night, the volcano has had several (actually closer to a dozen) bursts. One on Thursday sent ash 65,000 feet high. 5 eruptions followed Friday sending ash as high as 51,000 and 60,000 feet. The last time the volcano had erupted was during a four-month period in late 1989 and early 1990.
---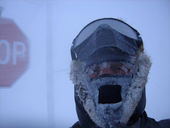 It's March now, how March should be-blue and sunny, twenty to thirty below in the morning with daytime highs rising to zero. Winter is slipping into memory, but we still have the drifts around Kotzebue to remind us.
January brought a longer-than-usual stretch of 30 and 40 below weather. We got restless, on the verge of cabin fever. We thought we deserved a break. Then the storms came, blizzards after blizzard--so often that we might as well have painted our windows white. Not that the paint would have stayed on.
Kotzebue is supposed to be stormy, but this year was more like drowning-we'd get a blow, and if we were lucky have a day to come up for air and shovel out, and then get hit with it again.
---

Fargo, North Dakota - Residents here teetered between hope and fear after the Red River rose to record levels on Friday and threatened to overflow the city's dikes.
But the mayor of Fargo said Saturday he is "optimistic" about a new forecast saying the river may already have crested and could drop in the coming days.
The weather service had said earlier that the Red River could crest as high as 43 feet. But forecasters put out an alert Saturday saying the river is expected to remain below 41 feet and slowly decrease in the coming days.
Fargo Mayor Dennis Walaker said the city needs to continue to be diligent. But he said he is optimistic weary residents may have seen the worst after a long week of flood prevention.
A winter storm is expected to hit the region in the coming days, and Mr. Walaker acknowledged that the weather could change the flood outlook for the Red River. On Saturday, the National Weather Service said conditions seem to be improving and may not be as dire as originally expected.
Despite the forecast revision, North Dakota officials still intensified their efforts to fend off the floodwaters, deploying high-tech Predator drone aircraft, calling up more National Guard troops and asking residents to be on the lookout for any breaches in levees.
---
Keagan Harsha
WCAX-TV3
Fri, 27 Mar 2009 17:26 UTC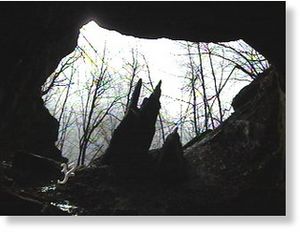 Dorset - Spring has arrived on Mount Aeolus in Southern Vermont.
Bats are filtering out of a cave there by the minute.
But step inside and it's another story.
More than 20,000 dead bats are piled upon the cave's floor.
"It's pretty eerie and disturbing to say the least," said Ryan Smith of the U.S. Fish and Wildlife Dept. "You pretty much can't walk without stepping on them."
---
Geologists are digging trenches along an earthquake fault line that runs beneath Washington City to determine how often the so-called Washington fault has slipped.

Their goal: gauge the potential for future activity.

If a quake the magnitude of 6.5 or larger is possible, such an event could devastate the city and surrounding communities, including St. George, according to William Lund, a geologist with the Utah Geological Survey.

"There would be a lot of damage from shaking," said Lund. "Unreinforced buildings would collapse, interiors would be disrupted and things fall off shelves."

He said there is also danger of broken natural-gas lines causing fires and the liquefaction, or jelly-like shaking of the subsoil, that can trigger landslides.
---
Ralf Bennartz and Daniel Vimont
Science Daily
Sat, 28 Mar 2009 03:29 UTC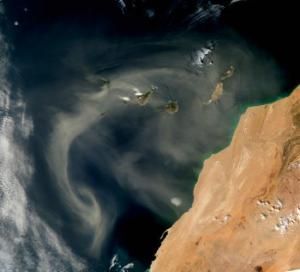 The recent warming trend in the Atlantic Ocean is largely due to reductions in airborne dust and volcanic emissions during the past 30 years, according to a new study.
Since 1980, the tropical North Atlantic has been warming by an average of a quarter-degree Celsius (a half-degree Fahrenheit) per decade. Though this number sounds small, it can translate to big impacts on hurricanes, which thrive on warmer water, says Amato Evan, a researcher with the University of Wisconsin-Madison's Cooperative Institute for Meteorological Satellite Studies and lead author of the new study. For example, the ocean temperature difference between 1994, a quiet hurricane year, and 2005's record-breaking year of storms, was just one degree Fahrenheit.
More than two-thirds of this upward trend in recent decades can be attributed to changes in African dust storm and tropical volcano activity during that time, report Evan and his colleagues at UW-Madison and the National Oceanic and Atmospheric Administration in a new paper. Their findings will appear in an upcoming issue of the journal
Science
and publish online March 26.
---