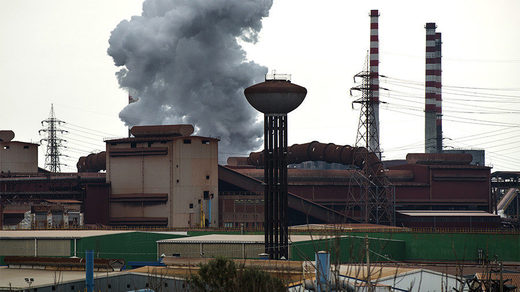 Bay water has turned red in an Italian port city
, due to alarming rates of industrial pollution. Local activists are desperately appealing to the Italian government for help.
"Look at these pictures, gentlemen of the government of 'this' Italy, and be ashamed," a group of activist from the southern Italian port of Taranto wrote in an open letter to Italian Prime Minister Paolo Gentiloni, as well as Minister of Economic Development Carlo Calenda and Minister of Environment Gian Luca Galletti. The photos attached to the letter, published by the group Genitori Tarantini (Parents of Taranto) on its Facebook page, show the most vivid examples of pollution the city is facing.