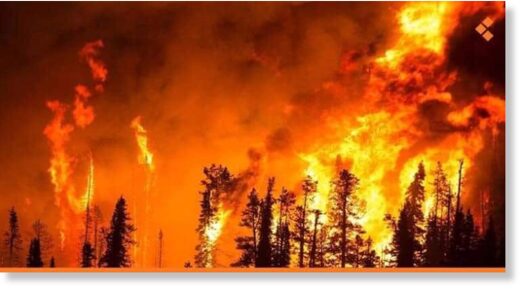 Servicemen from the Russian Khmeimim air base have been taking part in efforts to contain the fires
Fires have broken out
in a number of agricultural areas
in western Syria, Russia Today (RT) reported yesterday.
A video showing the fires went viral on social media.
Fires have been raging in recent days across a number of large agricultural lands across Syria's western parts. The fires were intensified in the Slunfeh forest, which extends along the Latakia portal city to the Masyaf Mountains in Homs.