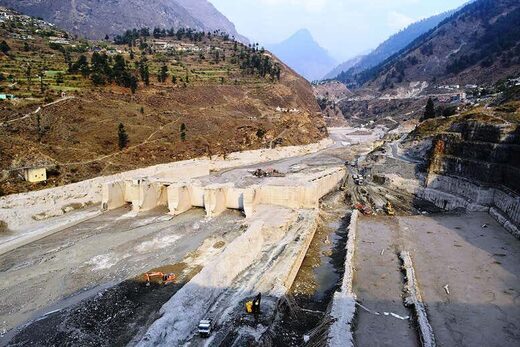 The 2021 flood in Uttarakhand, India, that resulted in over 200 dead and missing was the result of an
avalanche
that dropped about 27 million square metres of rock and glacier ice from the nearby Ronti mountain.
On 7 February 2021, residents of the Chamoli district in Uttarakhand saw a plume of dust coming down through the valley followed swiftly by a massive amount of water that damaged two hydropower projects. They extensively filmed the events of that day, broadcasting it in real time.
"It's not that this is the first time that a flood happened, but it is the first time that a flood happened in February. It snows in the region in winter and floods generally happen in the monsoon season which is between June and August," says Kavita Upadhyay, an independent journalist and water policy expert in India.
Dan Shugar
at the University of Calgary in Canada and his colleagues used satellite images and sensor data to trace the source of the flood and found that it was triggered by an avalanche consisting of about 80 per cent bedrock and 20 per cent
glacier ice
that dropped almost 2 kilometres to the valley below, then continued travelling down, picking up trees and other debris along the way.