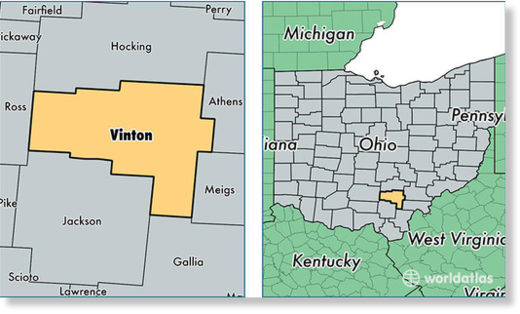 An earthquake around 12:24 p.m. on Wednesday near Elk Township of Vinton County had worried individuals calling 911.
"People were just wondering what was going on," said William Faught, the director of the Vinton County Emergency Management Agency, who also felt a tremor from the earthquake.
"It's the first indication that we have in our catalog of any earthquake occurring in Vinton County
," said Jeff Fox, a seismologist at the Ohio Department of Natural Resources (ODNR).
He classified yesterday's earthquake at a 3.8 magnitude instead of the 3.4 magnitude that was reported through the U.S. Geological Survey (USGS)
. John Bellini, a geophysicist at the USGS, didn't think much of yesterday's event other than it being another sporadic earthquake. Bellini says yesterday's earthquake did not reach the level of intensity to do any real damage.