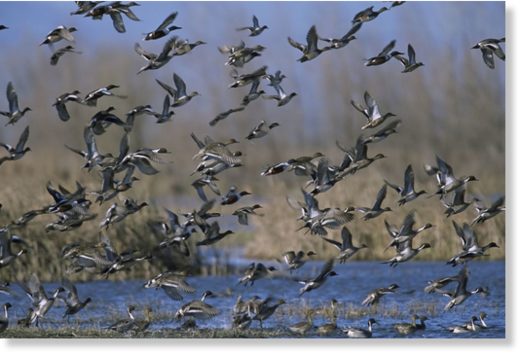 Wildlife officials estimate that more than 4,200 birds have died from an avian cholera outbreak that started in early February.
The outbreak has occurred on private land, and the disease has killed mostly duck, but also some geese and other birds.
Currently, Idaho Fish and Game personnel are continuing to find and collect dead waterfowl in the Parma area in western Idaho. The dead birds are being collected by Fish and Game crews and volunteers and buried at the Fort Boise Wildlife Area to prevent and reduce further spread of the disease.
"We're trying to minimize the impact," said Tyler Archibald, Fish and Game habitat biologist at Fort Boise Wildlife Management Area.