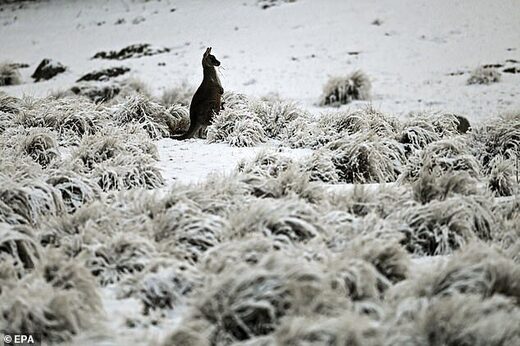 Parts of Australia have shivered through their coldest night of the year so far as temperatures plummeted below 0C.
It was a chilly start to the working week, with most capital cities across the nation still in the single digit temperatures at 8am on Monday.
South-east Queensland shivered through a second consecutive morning of freezing temperatures after 30 towns across the region recorded their coldest temperatures of the year on Sunday.
Residents in the state's Southern Downs region felt the the biggest brunt of the winter chill on Monday, where Applethorpe woke up to a frosty -2.1C while Warwick recorded -1.1C.
Wellcamp Airport recorded -1.4C at 5.20am, while further north the mercury dropped to 0.5C in Kingaroy.
Brisbane airport dropped to a low of 7C, while the CBD was slightly warmer at 8.1C, two degrees lower than average.