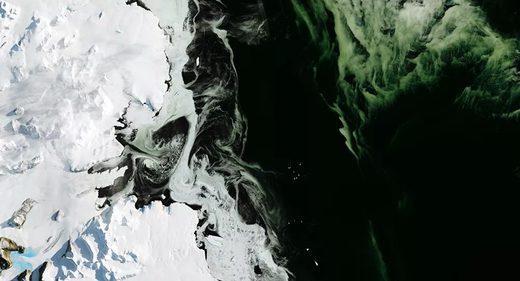 The rise of the global temperatures has had a dramatic effect on our planet's polar regions, which are warming up faster than other parts of the Earth; the secondary effects of this distressing phenomenon can be quite visible.
Antarctica is changing colour as "green snow"
caused by blooming algae is extensively forming and spreading throughout the region as a result of rising temperatures
, a new study published by Nature Communications
revealed
.
The team of researchers from the University of Cambridge, the British Antarctic Survey and the University of Edinburgh combined satellite images and data from on-the-ground campaigns to create a map of extent of algae blooms on the continent.