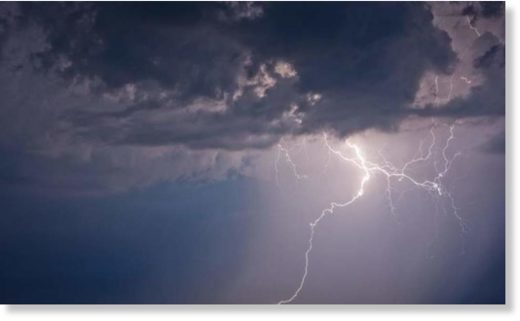 A woman died on the western Aegean island of Skopelos after being struck by lightning during a thunderstorm early on Tuesday afternoon.
The woman was struck by a bolt of lightning while working on a farm with her husband, who subsequently alerted the authorities.
The development came as a wet front swept across much of the country, bringing heavy rainfall and hailstorms in parts.