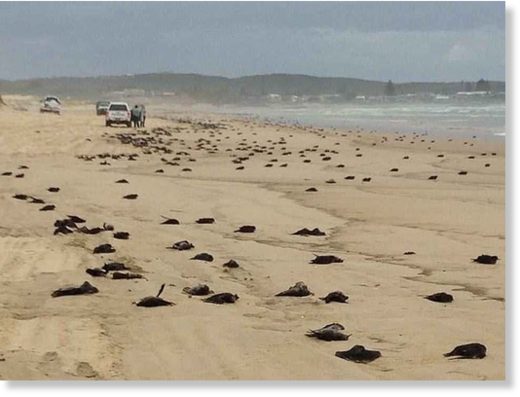 Hundreds of dead birds are washing up on Sydney's iconic beaches.
The corpses of short-tailed shearwaters have been spotted at several shorelines including Bondi, Manly and Cronulla.
The birds are migrating back to southern Australia to breed after spending the summer in Alaska.
But, according to experts, a higher number than usual are dying on the way due to a lack of food.