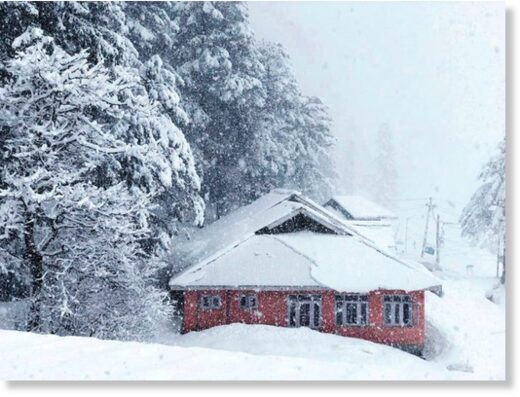 Snowfall in upper reaches and rains in plains of the Kashmir Valley on Monday brought a fresh cold wave
as the mercury slipped seven degrees below the normal temperature for this part of the year, officials said.
Gulmarg tourist destination in north Kashmir received
nearly two feet of fresh snow since Sunday night
while many other hilly areas of Kashmir received moderate to light snowfall, the officials said.
They said snow-clearance machines have been pressed into action in the affected areas.