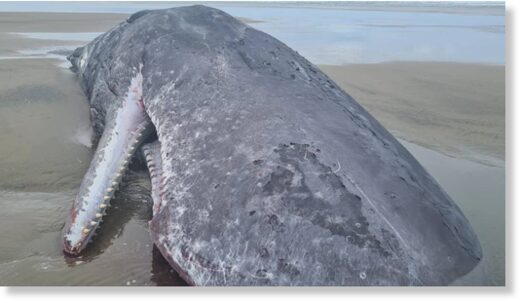 Three male sperm whales stranded on a Northland beach have all died.
The Department of Conservation today said the whales stranded on Ripiro Beach on the Poutu Peninsula near Dargaville on Monday night.
Spokeswoman Abigail Monteith said a member of the public found the whales and notified the department.
Staff monitored them overnight but they died on Tuesday morning.