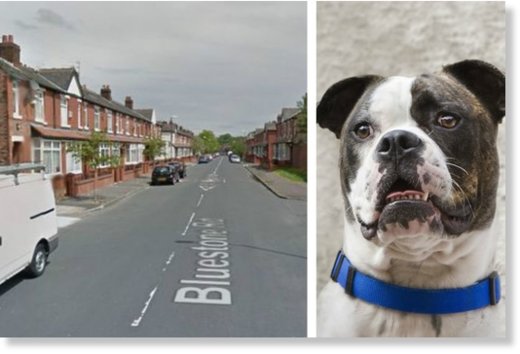 Four people are in hospital after being attacked by a dog in north Manchester.
According to the
Manchester Evening News
, the American Bulldog is still trapped inside the house, and police are at the scene.
A spokesman for Greater Manchester Police said officers were called to Bluestone Road in Moston just before 1pm to reports that a dog had attacked four people.
The victims' ages are unknown but it's believed at least one was a child.
Police have said that the dog is an 'American Bulldog-type' animal. The American Bulldog is not a banned breed under the Dangerous Dogs Act - and is not to be confused with the American Pit Bull Terrier, which IS banned.