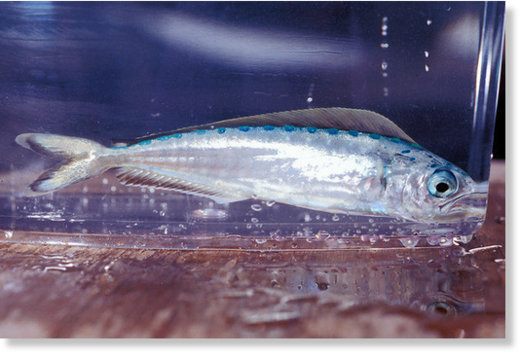 Six years after the Deepwater Horizon drilling rig spilled nearly three million barrels of crude oil into the Gulf of Mexico, scientists have found that
ultraviolet light is transforming the remaining oil into a more toxic substance that hinders the development of heart, eye, and brain function in fish.
The research, led by scientists at the University of California, Riverside and the University of Miami, exposed embryos and larvae of mahi-mahi from the Gulf of Mexico to what they called weathered (exposed to years of sunlight) and un-weathered oil (taken from the drilling site) from the Deepwater Horizon spill in 2010.
Compared to fish exposed to un-weathered oil, the fish exposed to the weathered oil experienced impaired eye and neurological function, reduced heart rates, and a buildup of excess fluid in the heart.
"To this day, we remain uncertain of the magnitude of the Deepwater Horizon oil spill effects, particularly in sensitive life stages of fish," said Daniel Schlenk, a professor of aquatic ecotoxicology, who led the study, published in
Environmental Science and Technology.
"We are also uncertain of whether biota exposed to the oil can recover, or have recovered, from this event. And we are still uncertain about how compounds present in oil or any other combustion byproduct or fossil fuel cause toxicity."