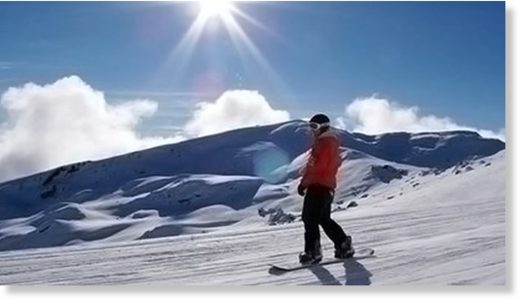 New Zealand's top ski resort is coming to the end of its season this weekend,
with over four times the snow base it closed with last year.

Mt Hutt has almost 3.5 metres of snow.
The Canterbury ski area has been voted the best in the country at the World Ski Awards for the past two years.
Manager James McKenzie said this time last year the snow was disappearing fast,
and the field only just made it to closing day.
But it's a different story this year.