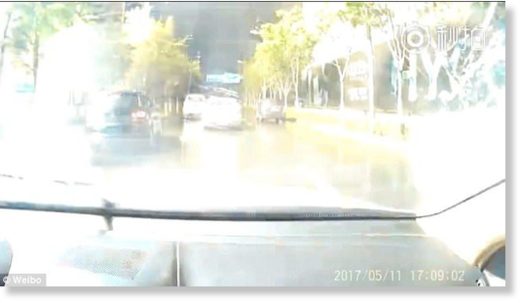 A dashcam footage has captured the terrifying moment a flash of lightning struck a busy road in China.
The footage was filmed on May 11 during the rush hours in Liaoning province, Chinese media reported.
Bright sparks were seen pouring down onto the road full of vehicles.
The 23-second clip, posted to Chinese micro-blogging site Weibo, had attracted 37 million views in the past few days.
It was believed to be filmed by the dash cam on a vehicle travelling on Heping Road, Shenyang, at around 5pm on Thursday.
The beginning of the clip shows the car driving down the road during a thunderstorm.
Suddenly a flash of white bright light appeared over the busy street.