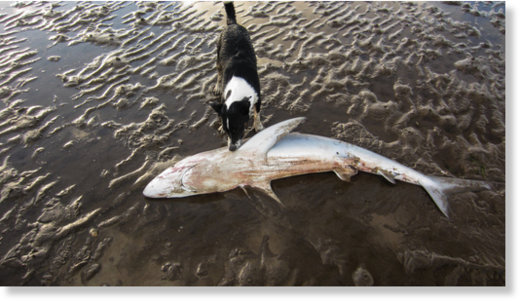 The body of a rare blue shark has been found washed up on a Scottish beach.
Scientists were shocked after the 5ft carcass was discovered by a dogwalker on Tentsmuir Beach, Fife.
Scottish Blue sharks normally inhabit very deep waters
in seas across the world from South America to Norway but are very rarely found near shorelines.
Dr Andrew Brownlow, from the Scottish Marine Animal Stranding Scheme, said scientists would be trying to recover the shark's body which was found on Monday to find out more.
"It it is a deep water species which only occasionally comes close to shore," he explained.
"We are going to see if we can get this recovered to see if we can learn a little more about what happened.
"It is possible the animal swam onto the beach alive and died, or it could be ill."