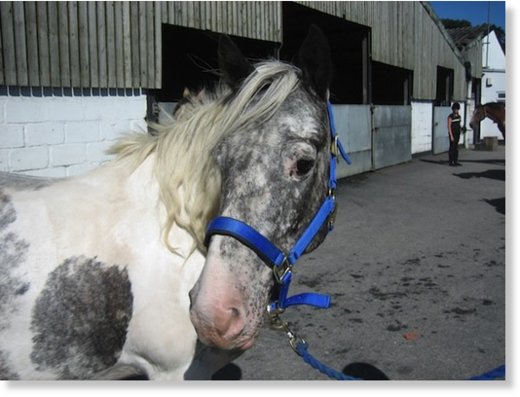 Two ponies have been killed by a suspected lightning strike at a Berkshire equestrian centre.
Devastated staff at Snowball Farm found six-year-old Blue (pictured, above) and 11-year-old Beau (pictured, below) dead in the field after thunderstorms hit the Thames Valley overnight on Thursday (15 September).
"All the horses had been really quite upset during the night and when the staff checked the 'out' ponies this morning, they found two of our best ponies had been killed," said Snowball Farm director Nick Western-Kaye.
"We don't know exactly what happened, but they had been standing very close together. There were no burn marks, so the lightning probably went into the ground and went up. We think they wouldn't have felt much."
The ponies had been turned out in a large field used to host dressage during Snowball Farm's Burnham Beeches unaffiliated event on 4 September.