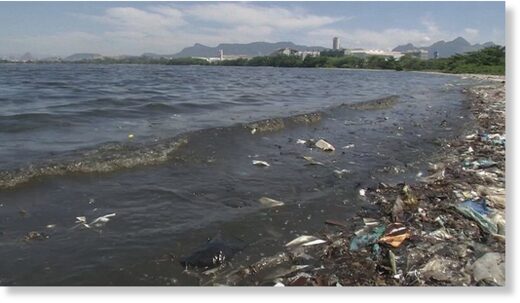 Some of Brazil's beaches have been covered by a "tsunami" of rubbish, leaving once pristine coastlines completely engulfed in everything from plastic bags and bottles to children's toys and dead fish, Brazilian environmentalists have said.
On a tour of a beach just 20 kilometres from Rio de Janeiro's iconic Copacabana, environment protection activist Ricardo Gomes explained the gravity of the situation as he tried to clean up some of the waste on Isla do Catalao.
"These are the 8 million tonnes of plastic that reach the ocean each year, suffocating marine life and threatening the existence of Man on the planet," Mr Gomes said.
"This is a crime, it is not just a crime against the City of Rio de Janeiro, it is not a crime only against the population of Rio de Janeiro. This evil that we do in Rio de Janeiro, what the people of Rio de Janeiro do, what we do to the Ocean is a global crime," he added.