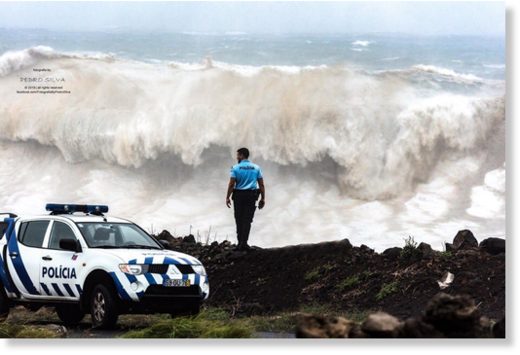 Residents on Portugal's Azores islands were hunkered down on Wednesday amid a deadly hurricane that has been described by local authorities as possibly the"strongest" in the last two decades.
Hurricane Lorenzo is sweeping along the western edge of the Azores, having knocked down trees and brought possibly life-threatening water currents
with winds of up to 90mph.
Local authorities closed roads, schools and non-emergency public services on Wednesday as the Category 1 hurricane reached the archipelago.
It also knocked out power for those on the worst-affected island of Flores, where Portugal's metereological service predicted waves could reach up to 25 metres.