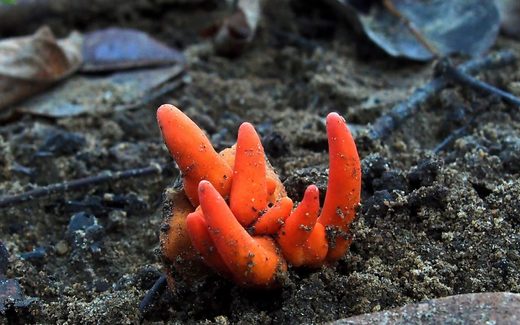 One of the world's deadliest fungi has been discovered in Australia's far north for the first time -
thousands of miles from its native habitat in the mountains of Japan and Korea.
The Poison Fire Coral fungus was discovered in a suburb of Cairns
by a local photographer and subsequently identified by scientists, James Cook University announced Thursday.
Several people have died in Japan and Korea after mistaking the bright red fungi for edible mushrooms that are used in traditional medicine, and brewing it into a tea.