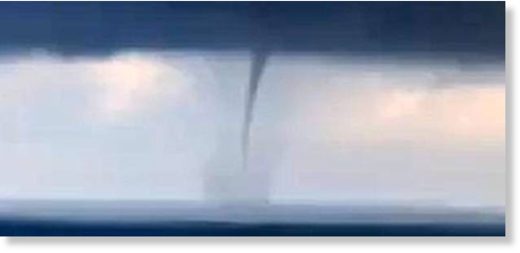 A large waterspout has been caught on camera off the coast of Whakatane.
The phenomenon was spotted by Kylie Kinghazel who was dropping her children to school.
She posted the incredible footage to Facebook where it has been viewed more than 3000 times.
Off in the distance, the large spout can be seen between Whaakari/ White Island and Moutohora/Whale Island.
"Wow! A water tornado!" one of Kinghazel's children can be heard saying in the background of the video.