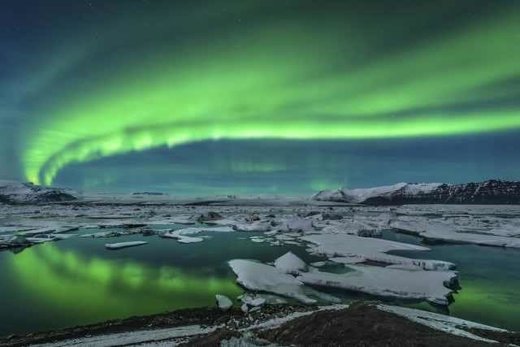 Street and home lighting were turned off in the Icelandic capital, Reykjavik, for one hour to allow the world renowned Northern Lights spectacle to be viewed in all its glory.
The lights went out in selected parts of the city on Wednesday night and residents were asked to keep their homes in the dark between 10pm and 11pm to facilitate a clearer view of the spectacular natural phenomenon.
Needless to say, there are some risks to having a city-wide blackout and the Reykjavik City Council
urged motorists
in darkened areas to drive with particular caution.
Tourists and locals snapped awe-inspiring photos and videos of the dancing green-lit sky stretching across the capital.
The
predicted
combination of clear skies and high Aurora Borealis activity meant those who had traveled from all over the world to catch a glimpse of the celestial activity were in for envious views of the famously unpredictable event.