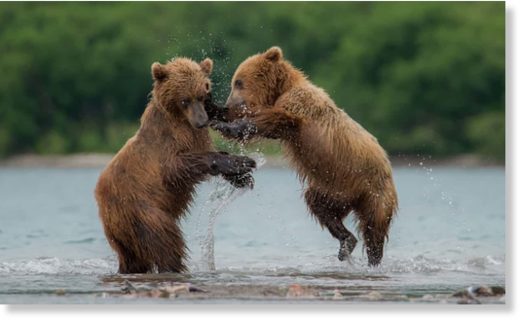 Two people have been killed by bears in Russia's far east as increasingly large numbers of the animals are approaching humans due to a lack of food sources.
Authorities on Sakhalin Island last week said 83 bears had to be shot dead because they were hostile. That figure is nearly three times higher than last year.
"This has never happened before," a forestry worker told Agence France-Presse, asking not to be named because he is not authorised to speak to the media.
"There are not enough fish, berries, nuts," he said, adding that overfishing of salmon was partly to blame.
"There should not have been any fishing nets installed at all this summer, there are so little fish, but they installed them anyway," he said.