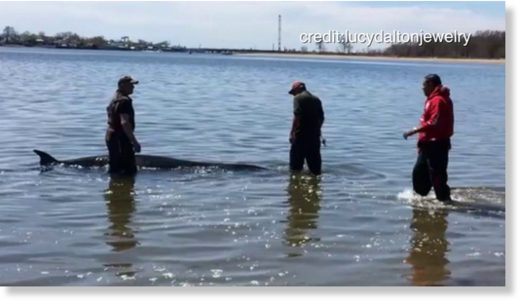 The Atlantic Marine Conservation Society is investigating what caused a 15-foot whale to wash up in the Bronx Sunday afternoon.
The minke whale was stranded in Orchard Beach around noon Sunday.
Several agencies including the NYPD, Riverhead Foundation and veterinarians from the Wildlife Conservation Society's Bronx Zoo attempted to help the whale swim on its own back out to see.
Officials say though the whale was free floating, it kept sinking and washing up on the shore. They decided the most humane thing to do was to euthanize it, as it would not be able to survive in the wild.