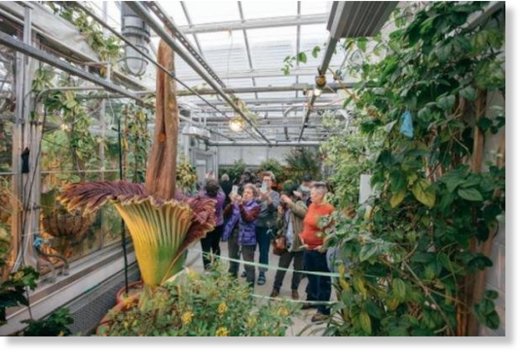 A rare flower known for its large size and foul smell bloomed in a greenhouse at Dartmouth college over the weekend.
The university
provided an online live stream
of "Morphy" the 13-year-old Amorphophallus titanum, or corpse flower.
Morphy was grown from a seed by a private grower in New Hampshire starting in 2003 and acquired by Dartmouth in 2007,
according to Dartmouth news.
The plant, which was estimated to weigh between 37 and 39 pounds, bloomed once before in 2011 and sprouted two leaves which photosynthesized leading up to the most recent bloom.
The corpse flower's name comes from the smell emitted from the green and burgundy flower which resembles rotting flesh and attracts flies and beetles in the wild.