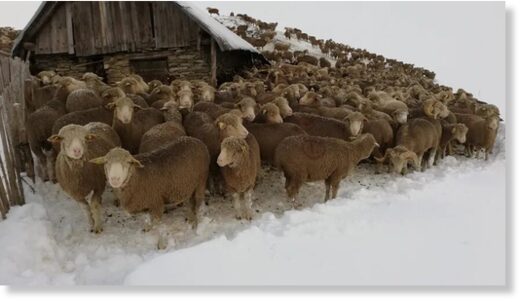 Thousands of sheep have been trapped in the Col du Gandon in the Savoie in the south-east France at 2,000m altitude after heavy snowfalls on Friday night took shepherds by surprise. Locals managed to get emergency food supplies to the flocks on Sunday.
The 6,000 sheep and some 100 cattle got stuck in the Col du Gandon mountain pass along with their shepherds on the night of Friday 25 September after an
early flurry of snow coupled with icy winds created snowdrifts of up to two metres high.
On Sunday the local town hall in Saint-Colomban-des Villards set up a crisis centre and launched an operation to feed the animals.