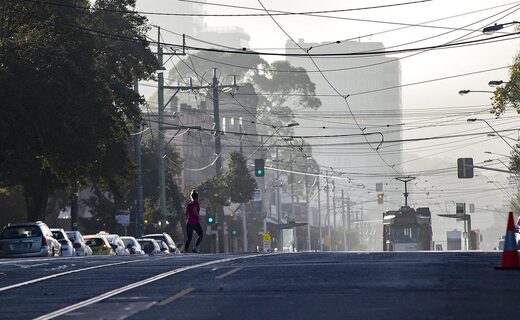 An Antarctic blast has sent the mercury plunging across much of Eastern Australia, with below-freezing temps registered in many regions including Melbourne.
Australia's Bureau of Meteorology (BOM) warned on Monday that "temperatures at ground level can be many degrees lower than those recorded by standard weather stations, especially in calm conditions with clear skies."
And in turn, damaging frosts have ravaged many parts.
Areas in the Mallee, Wimmera, Northern Country, North Central, North East, South West, Central, West, South Gippsland, and East Gippsland districts have all had frost warnings issued, reports
sciencetimes.com
.
Dams are expected to be iced over, especially in northern parts of Victoria, due to temps as low as -4C (24.8F)
and beyond in the mountains.