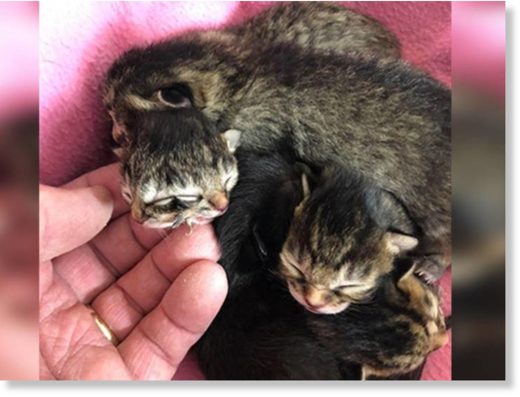 While checking on her pregnant cat, an Oregon woman was surprised to find she'd already given birth, and one of the kittens had two faces.
On Wednesday morning, Kyla King was checking on her expectant cat on her farm east of Albany when she noticed four kittens had already been born. One hiding behind its mom, Portland station KOIN-TV
reports,
had two heads.
"I came back out and looked again," she
told
the
Albany Democrat-Herald
, "and I was like, 'Ah!'"