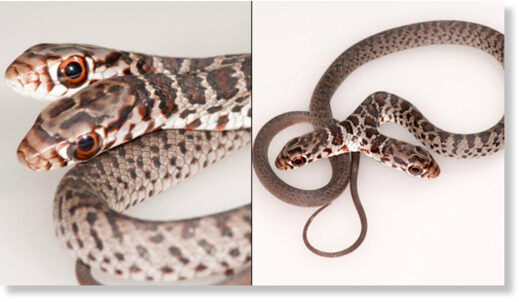 A rare two-headed snake was discovered at a home in Florida, state wildlife officials said.
The southern black racer was found at a home in Palm Harbor, Florida Fish and Wildlife Conservation Commission officials said.
The snake was being cared for and monitored by FWC. It has a low chance of survival in the wild since its brains will make different decisions, making feeding and escaping from predators difficult.