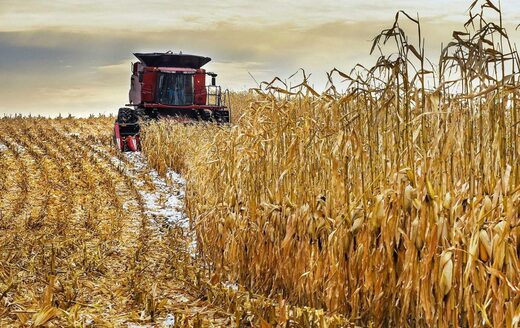 Following a disastrous 2019 growing season across the U.S., particularly in the Midwest, the cold and wet spring of 2020 along with "burnt" farmers has resulted in reduced planting of this year's crops, too.
The weather proved so cold and wet in 2019 that many North Dakota farmers' corn harvest lasted more than six months — and a few still haven't finished it, reports
thedickinsonpress.com
. And now, following last year's challenging conditions, North Dakota's 2020 corn acreage is down more than 30% year on year, with potato planting also drastically reduced.
ND corn acreage this spring is pegged at 2.4 million, 31.5% lower than the 3.5 million planted in 2019, according to the USDA acreage report released Tues, June 30-a report based on surveys of farmers during the first two weeks of June.
The combination of a never-ending 2019 harvest and unfavorable planting conditions this spring likely discouraged many farmers across the Midwest from planting.
Frayne Olson, NDSU Extension marketing specialist, says farmers didn't again want to risk planting beyond the optimal time, and end up with immature corn that they will have to harvest in spring 2021.
"Farmers said 'I got burned last year,'" says Olson.
Nationwide, farmers planted 92 million acres of corn in 2020 — and while that's a fraction more than last year, it took the trade by surprise because, earlier this spring, U.S. farmers had indicated they would plant 97 million acres in 2020-an organized attempt to make up for the Midwest's poor 2019 harvest.