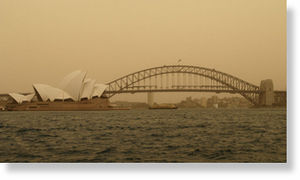 Dust storms are moving through Brisbane and other parts of south-east Queensland this evening for the second time this week.
Residents in Brisbane say they can taste the dust in the air and it is visible at Robina on the Gold Coast.
Earlier today it caused more health problems in New South Wales.