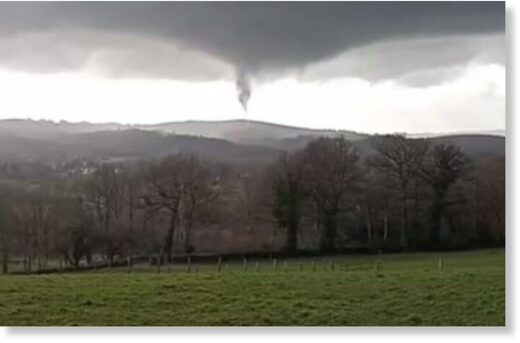 A tornado swept through a village in Creuse, central France, on Thursday (March 9), causing damage to infrastructure and buildings.
The violent weather left a number of houses in Pontarion with roofs and windows, while telephone lines were also damaged.
Despite the damage from the tornado, no one was injured in the village, confirmed its mayor on Friday (March 10).
The tornado was caused by the strong winds that led to weather warnings across France, with some regions seeing winds of up to 100km/h.