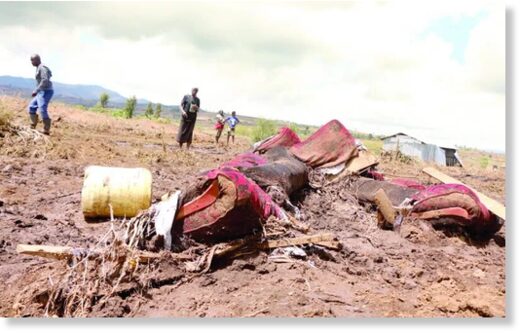 Seven people, including four children were on Monday killed by a flash flood that rocked Kambi Hindi village in Ol-jorai in Gilgil Sub County.
Confirming the incident, Gilgil Sub- County Police Commander Mr. Francis Tumbo said the families were in their houses at around 8:00pm when a downpour set in causing flash floods in the area.
He said among those killed include three women and four children aged between eight months and 10 years. The floods left in its wake a trail of destruction including killing tens of livestock.
The floods displaced about 25 families who have now been left homeless. They are among families that have settled on the former Agricultural Development Corporation (ADC) farm in Ol-jorai. But experts now say the affected families had settled on a waterway and need to be moved.