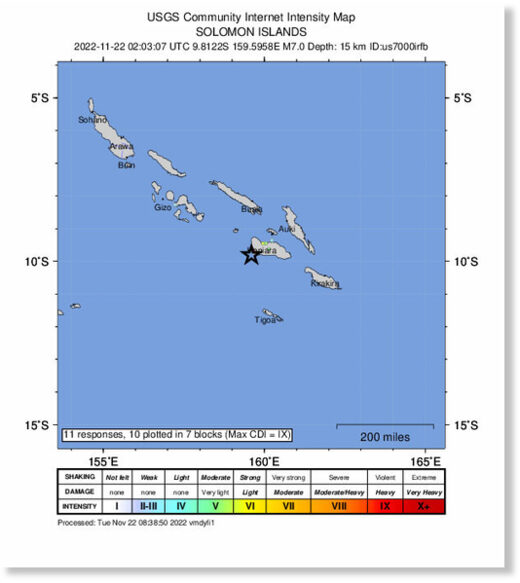 Buildings were left damaged and widespread power outages reported in the Solomons Island capital, Honiara, after two earthquakes struck just off the south-west coast on Tuesday.
The first magnitude 7.0 earthquake briefly triggered a tsunami warning from the United States Geological Survey, but this warning was withdrawn soon after.
A second quake, with a magnitude of 6.0, struck nearby 30 minutes later.
Power was out in some areas of Honiara and Solomon Islands Broadcasting said in a statement that all radio services were off air.
The Australian prime minister, Anthony Albanese, said the roof of the Australian high commission annexe in Honiara had collapsed, "which points to likely damage throughout the city".