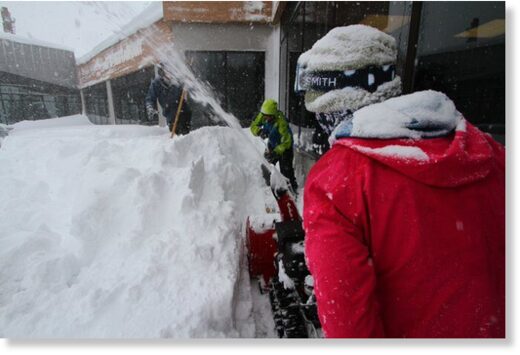 There are many ski areas across the mid-Atlantic and Northeast that would be
absolutely thrilled to hit 100 inches of snow throughout an entire season.
Then there's
Alta Ski Area
, UT, who hit the mark 8 days before they even open. Yeah, you read that correctly...
Alta has seen 100 inches of snow already this Fall, and they don't plan on welcoming skiers until Friday, November 18th. Crazy, right?
Alta has seen a flurry of winter storms dump double-digit storm totals over the last three weeks,
with 32 inches falling over the last 48 hours.