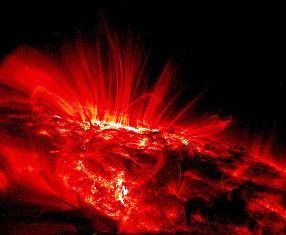 As more and more real scientific data comes in, and we are able to move further and further beyond the mythology and high-hopes of global warming high priest Al Gore, it becomes clearer and clearer that the public has been fed a massive campaign of hooey for the past 20 years.
Just a few days ago we
looked at
the extensive report from the Oregon Institute of Science and Medicine which showed the correlation between temperature change and solar activity. Not only does current science show this, but the examination of historical climate data shows up-and-down climate cycles across the earth long before SUVs and power plants were ever dreamed of.
Just yesterday
Space Daily
featured an article about the recent diminished solar activity:
According to the forecast, the sun should remain generally calm for at least another year. From a research point of view, that's good news because solar minimum has proven to be more interesting than anyone imagined. Low solar activity has a profound effect on Earth's atmosphere, allowing it to cool and contract.