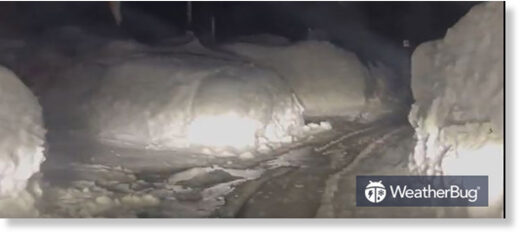 Californians navigated piles of snow in Nevada County on Thursday, January 12, as the National Weather Service (NWS) warned more precipitation was on the way.
Jenelle Potvin said she recorded this footage in a residential area of Soda Springs on Thursday night as she brought a friend home.
The University of California Berkeley Central Sierra Snow Lab said more than 6 feet of snow had accumulated in Soda Springs since January 4.
The region was warned to expect heavy snow through the weekend and into Monday. NWS forecasts predicted that another six feet of snow could accumulate during the storm. Credit: Jenelle Potvin via Storyful