Fairbanks - Bitterly cold weather slid over from Canada and settled into Interior Alaska with forecasters saying temperatures could continue to slide to nearly 50 degrees below zero in coming days.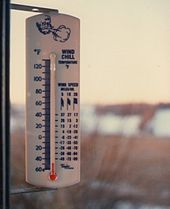 Over the weekend, the mercury at Fairbanks International Airport dropped to 39 degrees below zero. Areas in the Interior outside the city were even colder; 46 below on the Yukon Flats, 41 below in Fort Yukon and 44 below in Central, according to the weather service.
Rick Thoman, lead forecaster at the National Weather Service office in Fairbanks, said temperatures rose a few degrees on Sunday, but that was it.
"The temperature will probably continue to go up and down randomly," he said. "With no clouds and no wind on the valley floor, temperatures are pretty much probably going to be stuck."
Fairbanks had experienced a relatively mild winter prior to Christmas. It had only dropped to 30 below once, in early December.